Oral Reconstruction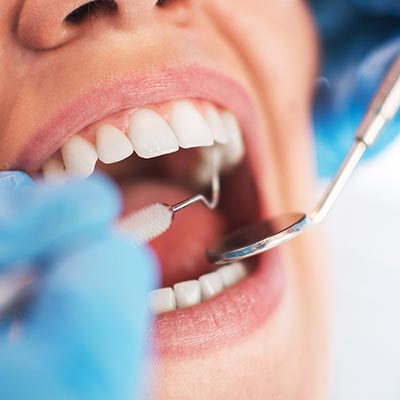 We offer reconstructive services to restore your smile and get you back to wonderful health. We only use the very best in proven dental materials and techniques while our specialists work tirelessly to provide you with thorough and complete care.
We offer comfortable care in a safe environment where the patient is always surrounded by a highly experience dental team. You will be astounded with the results; both functional and beautiful.
Our oral reconstructive dentistry includes:
Abfraction
Amalgam
Anterior Resins
Overhangs
Permanent Onlays & Inlays
Temporary Onlays & Inlays
Posterior Resins
Gold Onlays & Inlays
All of our dentists have the highest level of dental education and experience so there's always an expert on hand no matter what your needs are.
Our Facilities and Equipment are Top-of-the-Line
6,000 Square Foot Facility
Spacious exam room
Comfortable contoured chairs
In-house dental laboratory
If you're in need of any type of oral construction surgery, we offer excellent services and expertise. Call us today to schedule an appointment – we can usually get you in within a week. Let us show you what we can do and get you a real estimate.
With jaw or tooth pain, please don't put off treatment or try and self-diagnose. We recommend that you see us for a complete check-up and review to find out the source of your pain and discomfort. With cracked or missing teething, delaying treatment can cause further issues.
Dental reconstruction doesn't have to be uncomfortable. Our skilled conscious sedation dentists and top-of-the-line equipment are a proven, top choice in Los Angeles. Come and see us. We'll get to the source of your issue and bring relief.