Orthodontics / Invisalign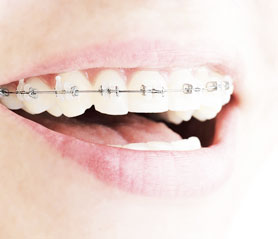 Orthodontic dentistry has come a very long way over the years. Our dentists will provide the best possible straightening solution to fit your lifestyle. Our lead Invisalign specialist will create a course of treatment just for you.
Lightweight materials, easy to use and clean… we offer Invisalign to our teen and adult patients. Not sure which is best for you? Come in for a free consultation and let's decide what works best for your lifestyle.
Easy to adjust
Quick to clean
Invisalign
Our dentists very skilled with Invisalign. Many of her patients prefer these "invisible braces" and love the results they get with her care. These clear, custom fitted appliances straighten your teeth and correct your bite just as well as traditional braces.
Why Invisalign?
Invisible on your teeth
Removable – for eating and cleaning
Can straighten even severe misalignments
Whitening agent can be added to aligner trays
When it Comes to Orthodontics, Invisalign Can be as Effective as Metal Braces
Invisalign is a series of clear, custom-fitted aligners
The aligners gradually shift your teeth into place
You wear different aligners during different stages of treatment
It takes about a year, and you visit the dentist about once a month
The Invisalign trays are created by computer modeling, so they fit your teeth precisely and adjustments are made gradually with each new set of aligners.
We're a family dentist, so we're here for everyone in your home. Teens choose braces and Invisalign equally. Many of our adult patients do choose braces but quite a few more prefer Invisalign. It's simply up to you and your lifestyle.
Straighter teeth mean healthier teeth, preserving your smile for years to come. Our dentists will help you get back into excellent dental health with their masterful approach to straight teeth. It just so happens that one of the benefits of a straighter smile is it's appeal and beauty.
To decide which straightening system works best for you, let's set up an appointment and talk about your new straight teeth. We can get you in conveniently during the course of your Invisalign treatment, no matter how hectic your schedule.