General Dentistry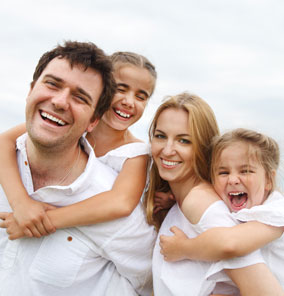 It costs more to fix one cavity than it costs for an entire year of preventative care, which is basically two check-ups per year along with regular brushing and flossing. General dentistry and dental hygiene isn't fancy or complicated but if done right, it could be all the dentistry you'll ever need.
We love to keep your dental health on track with a prevention plan that works with your schedule. Regular visits with us are designed to keep you out of the dental chair for serious problems later.
Personal Attention, Latest Technology
Not many dentists are like us. We have a 6,000 square foot facility in Los Angeles with several highly skilled dentists of various specialties, all supported by our first-rate dental hygienists and support staff.
Our multi-specialty practice is a popular choice for young professionals, new families, business leaders and those who appreciate dental excellence.
For over 15 years, Wpd Dental Group has been a fixture of the Mid-Wilshire community. We have proudly served families from all over Los Angeles and beyond. People have trusted us with the smallest to the wisest person in their family.
Our Other Specialized Care
Regular cleanings and check-ups
For almost every procedure, we offer conscious sedation dentistry, which is a great way to ease your fears and anxiety during your treatment.
Hometown Care
We have a state-of-art facility with spacious operatories, contoured chairs, blankets and lip balm… all with your comfort in mind. For general dentistry and hygiene, we can usually fit you in during the same week you call, sometimes even the next day!
We want to restore your dental health and help you stay there so that we are only seeing you for your regular check-ups. Let's get started!